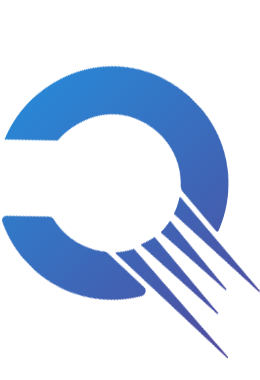 Privacy Policy
Updated: 27th SEP, 2018
General
Nukes LTD built the quicrypto app as a free app. This SERVICE is provided by Nukes LTD at no cost and is intended for use as is. This page is used to inform website and application users regarding our policies with the collection, use, and disclosure of Personal Information if anyone decided to use our Service. If you choose to use our Service, then you agree to the collection and use of information in relation with this policy. The Personal Information that we collect is used for providing and improving the Service. We intend to store and share private data that we collect from your devices as described in this Privacy Policy. The terms used in this Privacy Policy have the same meanings as in our Terms and Conditions, which is accessible at www.quicrypto.com/tos.html, unless otherwise defined in this Privacy Policy.
Information Collection and Use
For a better experience while using our Service, We may require you to provide us with certain personally identifiable information, including but not limited to unique identification numbers associated with mobile devices or through its API for example: a Unique ID for Advertisers known as: "IDFA", Unique ID for Vendors: "IDFV", Google Ad ID, or Windows Advertising ID. We may also collect Information regarding device processes, device type, mobile carrier, device brand and model, manufacturer, mobile device operating system, device name, battery life, and, depending on the user's mobile device settings, the geographical location data, including GPS coordinates or other location data. The above data may be shared with our third party partners in order to facilitate our service and to provide you with information, offers, or advertisements specific to your location and interests. How long we retain personal information can vary significantly based on context of the Services we provide and on our legal obligations. For legal reasons, we must keep the following data for 7 years: cryptocurrency wallet address(es), task completion history, earning history, withdraw history, and W9/W8BEN IRS forms. For fraud detection purposes, we hold the following data for at least 1 year: IP addresses, device information, and any other information used to detect and deter fraud. You can request to have the following data removed, else it will be removed along with the above data after 7 years. This includes any data not listed above, including but not limited to: Facebook account, and Google account (if collected). Data older than 7 years old will be removed once per year. We emphasize that all of the data we collect is stored and may be shared with third party companies in order to maintain our services.
Log Data
We want to inform you that whenever you use our Service, we collect data and information (through third party products) on your phone called Log Data. This Log Data may include information such as your device's Internet Protocol ("IP") address, device name, operating system version, configuration of the app when utilising our Service, the time and date of your use of the Service, logs of your app usage, clicks, screen views and other statistics. We retain your personal information for as long as necessary to provide the Services you have requested, or for other essential purposes such as complying with our legal obligations, resolving disputes, and enforcing our policies.
Cookies
Cookies are files with small amount of data that are commonly used an anonymous unique identifier. These are sent to your browser from the website that you visit and are stored on your device's internal memory.
Service Providers
We may employ third-party companies and individuals due to the following reasons: (1) To facilitate our Service (2) To provide the Service on our behalf (3) To perform Service-related services, or (4) To assist us in analyzing how our Service is used. We want to inform users of this Service that these third parties have access to your Personal Information. The reason is to perform the tasks assigned to them on our behalf. However, they are obligated not to disclose or use the information for any other purpose.
Survey Serving Technology
This app uses Pollfish SDK. Pollfish is an on-line survey platform, through which, anyone may conduct surveys. Pollfish collaborates with Developers of applications for smartphones in order to have access to users of such applications and address survey questionnaires to them. When a user connects to this app, a specific set of user's device data (including Advertising ID which will may be processed by Pollfish only in strict compliance with google play policies- and/or other device data) and response meta-data (including information about the apps which the user has installed in his mobile phone) is automatically sent to Pollfish servers, in order for Pollfish to discern whether the user is eligible for a survey. For a full list of data received by Pollfish through this app, please read carefully Pollfish respondent terms located at https://www.pollfish.com/terms/respondent. These data will be associated with your answers to the questionnaires whenever Pollfish sents such questionnaires to eligible users. By downloading the application you accept this privacy policy document and you hereby give your consent for the processing by Pollfish of the aforementioned data. Furthermore, you are informed that you may disable Pollfish operation at any time by using the Pollfish "opt out section" available on Pollfish website . We once more invite you to check the respondent's terms of use, if you wish to have more detailed view of the way Pollfish works.

APPLE, GOOGLE AND AMAZON ARE NOT A SPONSOR NOR ARE INVOLVED IN ANY WAY IN THIS CONTEST/DRAW. NO APPLE PRODUCTS ARE BEING USED AS PRIZES.
Security
We value your trust in providing us your Personal Information, thus we are striving to use commercially acceptable means of protecting it. But remember that no method of transmission over the internet, or method of electronic storage is 100% secure and reliable, and we cannot guarantee its absolute security.
Links to Other Sites
This Service may contain links to other sites. If you click on a third-party link, you will be directed to that site. Note that these external sites are not operated by us. Therefore, We strongly advise you to review the Privacy Policy of these websites. We have no control over, and assume no responsibility for the content, privacy policies, or practices of any third-party sites or services.
Children's Privacy
These Services do not address anyone under the age of 13. We do not knowingly collect personal identifiable information from children under 13. In the case we discover that a child under 13 has provided us with personal information, we immediately delete this from our servers. If you are a parent or guardian and you are aware that your child has provided us with personal information, please contact us so that we will be able to do necessary actions.
Changes to This Privacy Policy
We may update our Privacy Policy from time to time. Thus, you are advised to review this page periodically for any changes. We will notify you of any changes by posting the new Privacy Policy on this page. These changes are effective immediately, after they are posted on this page.
Not Accepting the privacy Policy
If you do not accept the above privacy policy, we recommend that you: (1) delete our app or adjust the in-app settings of the app; or (2) opt out of sharing your mobile advertiser ID by limiting ad tracking on the device. For iOS, navigate to your Settings > Select Privacy > Select Advertising > Enable the "Limit Ad Tracking" setting. For Android, open your Google Settings app > Ads > Enable "Opt out of interest-based advertising. For more information on specific opt-out choices, please visit: http://www.networkadvertising.org/mobile-choices
Contact Us
If you have any questions or suggestions about our Privacy Policy, do not hesitate to contact us at support@quicrypto.com.